The Central Bank Power Grab Is Underway
It's Coming Faster Than Expected - Aided By The Covid Pandemic
The Biggest Central Bank Power Grab in History
The Biggest Central Bank Power Grab in History _________________________________________________________________________________________________ 🔥 SIGN UP FOR MY FREE 1HR SPECIAL PRESENTATION 🔥 Survive And Prosper Through The Economic Downturn and Economic Power Grab *CLICK HERE TO SIGN UP*: https://go.1markmoss.com/c-presentation Going to dive deep to show you how to navigate this tricky market to make massive gains and profits on the upside and protect yourself when the inevitable crash comes! _________________________________________________________________________________________________ The Central Bank wants to consolidate power, no matter what and now, they are literally giving away millions of dollars to get you hooked into their scheme Over the last few days, China's central bank has been giving away millions of dollars' worth of digital cash… why you might ask?  well, it's all part of their master plan to get rid of physical cash and replace it with their new, digital-only national currency. of course, most people would never go for this so, they have to resort to literally giving away millions for people to adopt it and use it As Per ABC News Australia China's central bank will issue 10 million yuan ($2 million)  of digital currency to 50,000 randomly selected consumers in what some see as the country's first public test of the digital yuan payment system Starting Friday [October 9], any individuals in China's southern city of Shenzhen can apply to join the program through the country's big four banks.  But only some will be awarded a 200-yuan "red envelope" via a lottery, according to the local government and the lenders. Anyone in Shenzhen can apply to join the lottery, while winners will be awarded the red envelope on October 12  after they download an app for the digital currency and register for a digital wallet. CBDCs are highly centralized this means they are controlled and can be manipulated compared to Bitcoin which is decentralized and doesn't have any person or entity that can manipulate or control the network Bitcoin is borderless, permissionless, trustless censorship-resistant & immutable. The CBDC digital currency isn't anything like Bitcoin instead, it still gives the CB the power to create new coins as often and as many as they want, and give them out to whomever they want for any reason they want. CBDCs will give central bankers even more control over the money supply than they have already. As of right now, the Federal Reserve holds about $7 trillion on its balance sheet.  But the overall money supply in the U.S. is closer to $18 trillion. because of the banks creating all this extra debt.  In a world of CBDCs, central banks will be able to send cash directly to consumers for the first time. This allows the Central Banks to bypass the commercial banks and to take over the ability and decision making of creating and allocating money in our society. That's why I said this is central bankers' greatest power grab in history.  CBDCs will give them the power to achieve near-total control over all economic transactions because CBDCs will give them near-total control over the money supply. By removing the banks in the middle, they will be able to consolidate all the moves and decisions that are made especially those done on the more local level banks In addition, as people are holding their new digital dollars in their digital wallets on their smartphones their accounts will be with the Central Bank, and not the local or national commercial bank this will make it much easier for the Central Bank to… _________________________________________________________________________ ★☆★ CONNECT WITH MARK ON SOCIAL MEDIA ★☆★ FACEBOOK: https://www.facebook.com/1MarkMoss/ TWITTER : https://twitter.com/1MarkMoss INSTAGRAM: https://www.instagram.com/1markmoss/ LINKEDIN: https://www.linkedin.com/in/markmoss/ _________________________________________________________________________ ★☆★ JOIN THE COMMUNITY ★☆★ https://www.facebook.com/groups/4Pill… _________________________________________________________________________ Disclaimer: I am NOT a financial advisor, and nothing I say is meant to be a recommendation to buy or sell any financial instrument. I will NEVER ask you to send me money to trade or invest for you. Please report any suspicious emails or fake social media profiles claiming to be me. Don't invest money you can't afford to lose. There are no guarantees or certainties in trading or investing. My videos may contain affiliate links or sponsorship to products I believe will add value to your life and help you. In some cases, I may receive payment or other consideration from the companies mentioned in the videos. No matter what I or anyone else says, it's important to do your own research before making a financial decision. SEE FULL DISCLAIMER HERE: https://go.1markmoss.com/disclaimer
The Central Bank Power Grab Is Underway
UP-Date: AntiChrist Will Make His Move SOON–Globalists Call for Cashless Society in Response to Coronavirus, Warning Physical Money Is Dirty…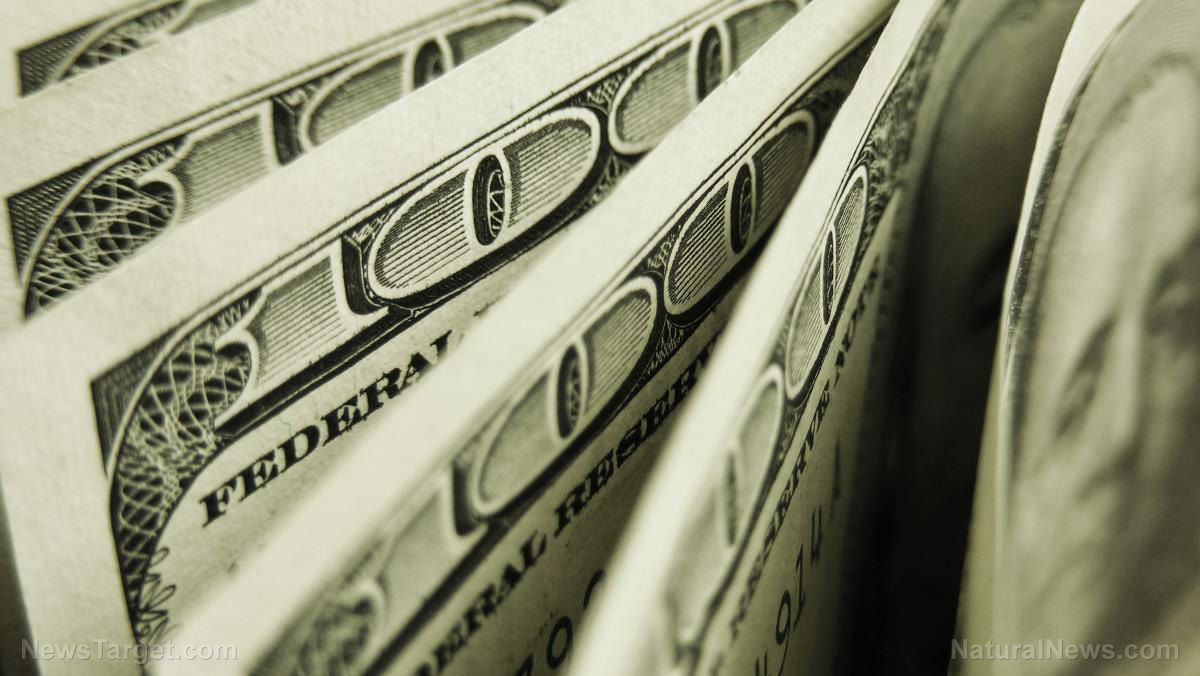 "And that no man might buy or sell, save he that had the mark, or the name of the beast, or the number of his name." This cryptic verse from the book of Revelation describes a future dystopian world where cash is no longer king, as it's been replaced by the mark of the beast that's right now being unveiled before our very eyes in response to the Wuhan coronavirus (CoVid-19).
Not long after Beijing started "quarantining" physical money all throughout China because it might be infected with the novel virus, the Federal Reserve here in the United States decided to do the same thing by "quarantining physical dollars that it repatriates from Asia before recirculating them in the U.S. financial system," according to a Fed spokesperson.
While all money isn't quite yet been fully and systematically removed from American circulation, we're witnessing the precursors to this exact thing happening in the soon coming days as Wuhan coronavirus (CoVid-19) fear and panic continues to run its treacherous course.
The money quarantine decision comes as a "precautionary measure," with the Fed indicating that said money will have to remain under mandatory lockdown for at least 10 days before recirculating. Specifics about how these paper dollars will be effectively sanitized before being reintroduced have not been disclosed by the Fed.
Listen below as Mike Adams, the Health Ranger, warns about how a new pandemic model predicts that upwards of 2.1 million people will die from the Wuhan coronavirus (CoVid-19) in the United States alone:
Coronavirus represents the "perfect storm" for unveiling the antichrist